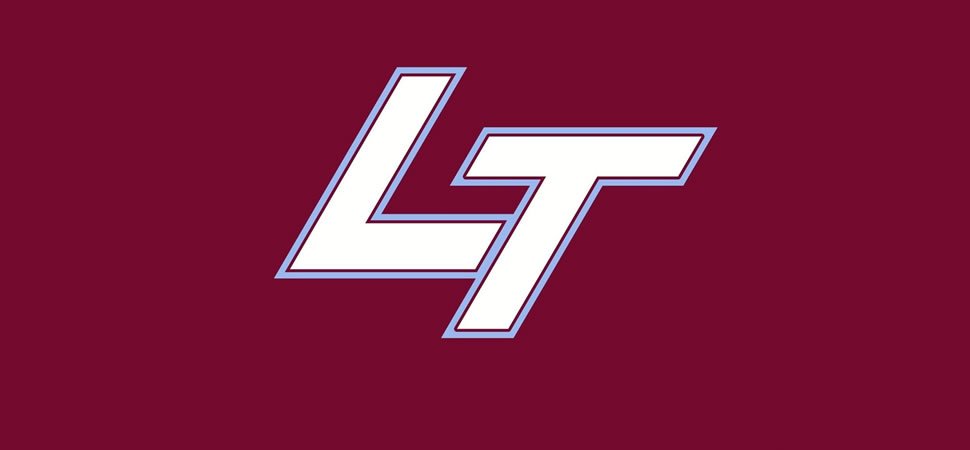 Lancers fall behind in 1st half in loss.
By: Mitch Rupert | WellsboroAthletics.com | August 25, 2018
FOUNTAIN SPRINGS — When North Schuylkill quarterback Jaden Leiby caught the shotgun snap for the final play of the first half Friday night, he paused ever so briefly to let his blocks set up.
The Spartans weren't just running student body left from the 17-yard line. They sent the student body, the faulty, the school administration and the custodial staff left to try and set up enough blocking to get to the end zone. It was no secret what Leiby and North Schuylkill were doing. But Loyalsock didn't have an answer for it until Leiby got close enough to the end zone to dive inside the pylon for a touchdown as the first-half horn sounded.
It was a back-breaking touchdown which put the Spartans up 22 points going into the half. North Schuylkill survived a third-quarter rally from the defending District 4 Class AAA champions and pulled away for a 42-21 win at Ghosh Orthodontics Field.
North Schuylkill's group of King Kong-like offensive linemen paved the way for 454 rushing yards and 23 first downs for the Spartans. And outside of a pair of third-quarter drives, the Lancers just never found an answer in the run game. Leiby finished with a game-high 217 rushing yards and a pair of touchdowns, and running back Zach Chowansky added 182 yards on 32 carries with a trio of touchdowns.
"We traveled pretty far to go play a team that's supposed to be the best in this area and we got our tail kicked," Loyalsock coach Justin Van Fleet said. "Plain and simple, that's what it came down to. They broke us not only physically, but mentally."
Loyalsock quarterback Connor Watkins completed 17 of 32 passes for 272 yards and a pair of 21-yard touchdown passes to Jaiden Cioffi. But the Lancers failed to finish on some early drives and it afforded North Schuylkill the opportunity to pull away.
Part of pulling away included Leiby's touchdown run on the final play of the first half. At the Loyalsock 17, there wasn't even a hint of a pass option in the play call for the Spartans. Leiby's only hesitation once catching the snap was to allow his offensive linemen to begin pulling to the left and creating a seal on the sideline toward the end zone.
Leiby let the blocking set up perfectly to create some running space. When he methodically worked his way inside the 5-yard line, the junior quarterback made a dive for the pylon as a defender wrapped him up. The first of his two touchdowns put North Schuylkill up 29-7 at halftime and left a battered Loyalsock team sulking toward its locker room.
"You got to give it to the offensive line. Here's five guys that are fresh because they're only going one way, and they did a super job," North Schuylkill coach Wally Hall said. "They've got Division I kids on that defensive line, but we've got some Division I football players here also. We knew it was going to be a great matchup, and our guys did a great job."
The Spartans gouged Loyalsock in the first half between the tackles, getting Chowansky off-tackle more often than not. It opened some option possibilities for Leiby who would catch the Lancers sucking down on the inside run and then bounce outside for big gains.
The first-year starting quarterback had five runs of at least 10 yards in the first half, including a 23-yard run which set up the first of Chowansky's touchdowns. He also had a 59-yard run which set up a field goal to give the Spartans a 10-0 lead.
"When (the offensive line) gets into people, it makes it easy to make my cuts off of them," Chowansky said. "We wanted to use (Loyalsock's) speed against them. We ran the option and I'd just make a good fake and (Leiby) would get outside and make the cuts. That last touchdown boosted our momentum. We were rolling and they knew it."
North Schuylkill averaged 7.9 yards per carry in the first half, running for 253 yards with more rushing attempts (32) than Loyalsock had offensive snaps (31). That yards per carry average dropped only slightly to 6.7 yards in the second half, largely because North Schuylkill began trying to run out the clock late in the fourth quarter as opposed to grinding out yards.
The final touchdown of the first half was a microcosm of the struggles Loyalsock had in trying to defend the run. Even when it would get penetration to the backfield, it couldn't finish tackles outside of a couple instances of Carmen Barone knifing through the line in the third quarter.
Often, when that first tackle was missed, Leiby or Chowansky would need just one cut to turn a tough run into a first-down run. On Leiby's 17-yard scoring run to end the first half, nobody on the Loyalsock defense was able to break through the blocking scheme of the Spartans to stop the play in its tracks.
"Torturous. Very frustrating," Van Fleet said of the final play of the first half. "And in some ways, that is a piece we all have to own. It's a full flow play with no fake. Nothing. Someone has to sacrifice themselves and go in and bust it and take care of their job."