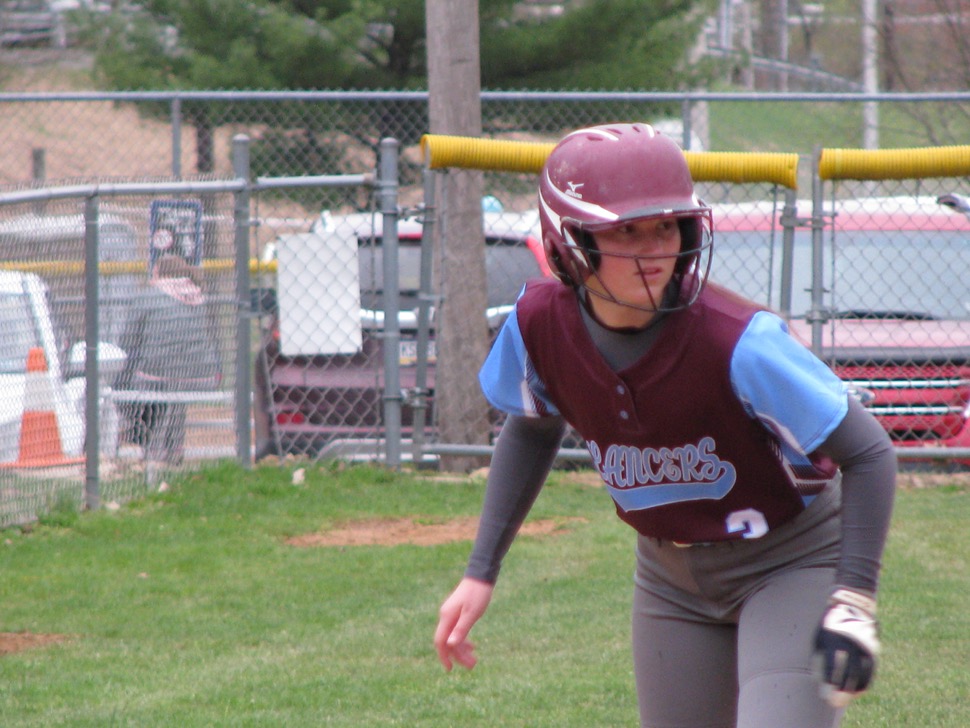 Loyalsock routs Hughesville to pick up third home win of the season
By: Caleb Albaugh | WellsboroAthletics.com | April 16, 2019 | Photo courtesy Caleb Albaugh
By Caleb Albaugh
For the Loyalsock Lancers
LOYALSOCK—Maddy Jean already had one RBI on the day. She had the determination of getting at least one more RBI before the Lancers would 10-run-rule the Hughesville Spartans. She had a perfect ball down the middle and hit it to centerfield and over the fence. She had gotten a two-run home run and her second RBI of the game, getting one of the final runs to win over Hughesville 14-2.
"It felt great," Jean said. "I knew what I had to do that was best for the team."
Her pitching was also on point, racking up strong pitches that would eventually lead to defensive outs.
"I knew I had to come in and shut them down right away, and knew the defense would have my back every step of the game."
There were many other players that performed well throughout the game. Juliana Cruz and Summer McNulty had a combined six RBIs as each with three. Sam Stopper also had two RBIs.
However, there was one player that stuck out above everyone else on the varsity squad and that was Cassie Gee. Even though she had one RBI, she kept her team in the game by keeping her energy high and keeping the team morale up.
"We didn't start off great today," Gee said. "We knew that we had to increase our overall energy to get runs and keep moving forward."
Cassie made key plays in the outfield, which helped the game move along as the rain threatened.
"I felt good today. I like making my teammates happy and entertained as we all go out to play the sport we love."
Loyalsock coach Mark Godfrey looked impressed in the dugout watching his team play.
"We started to get patient and hit the ball more," Godfrey said. "When we hit like that, we can score runs. The girls played well, and Maddy pitched well. When we play to the level that we are capable of playing, we demonstrate it to our opponent and our fans who come to see us play."
The Lancers play Bloomsburg Panthers on Wednesday at Jan M. Hutchinson Softball Field at 4:30 pm.