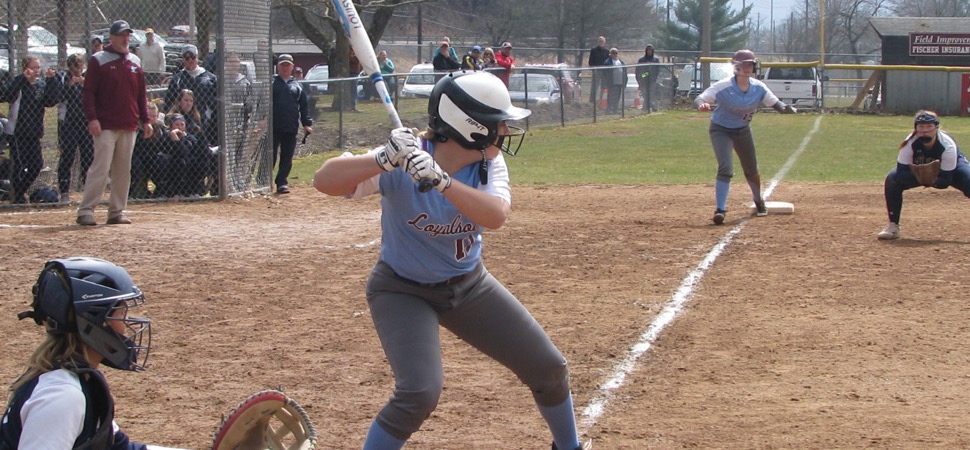 Lancer's Defense Holds off Mifflinburg in Second Home Win
By: Caleb Albaugh | WellsboroAthletics.com | April 10, 2019 | Photo courtesy Caleb Albaugh
Cassie Gee had done it. She had ended the game with a surprising double play, catching a fly ball and doubling up the Mifflinburg baserunner at first base. This sealed the Lancer's second consecutive home victory vs strong a AAAA opponent as they defeated the Wildcats 8-6 Saturday.
"It felt good," Gee said. "I just knew that when the ball hit off Sam's (Stopper) glove, I had to pick her up, which is how the game ended from there."
The defense had played incredibly well behind Juliana Cruz, who had only one strikeout through the entire game, but was able to coax Wildcat hitters into outs from her teammates in the field.
Offensively, Bella Barone had three RBIs.
"I was just proud to have our team get on base so we could hit more and try to bring them home," Barone said.
Stopper, who also had three RBIs, added, "We knew that if people were on base, we needed to progress and get them home since their pitcher was very good."
In the first three innings, Loyalsock did not score any runs due to Mifflinburg's all star pitcher, who kept the Lancers off balance.
"They never quit," Loyalsock coach Mark Godfrey said. "They battled, and they need to understand that they can't be in awe of another team. Once they realized they could play with them, you saw what happened."
Once the Lancers reached the fourth inning, they got their game together and started to figure out the pitcher and the infield. Cruz helped herself with a double. Summer McNulty also hit a double and it provided an RBI to ignite the energy that Loyalsock used for the rest of the game. In the end, they rallied and cut Mifflinburg's late seventh inning challenge short, winning 8-6.