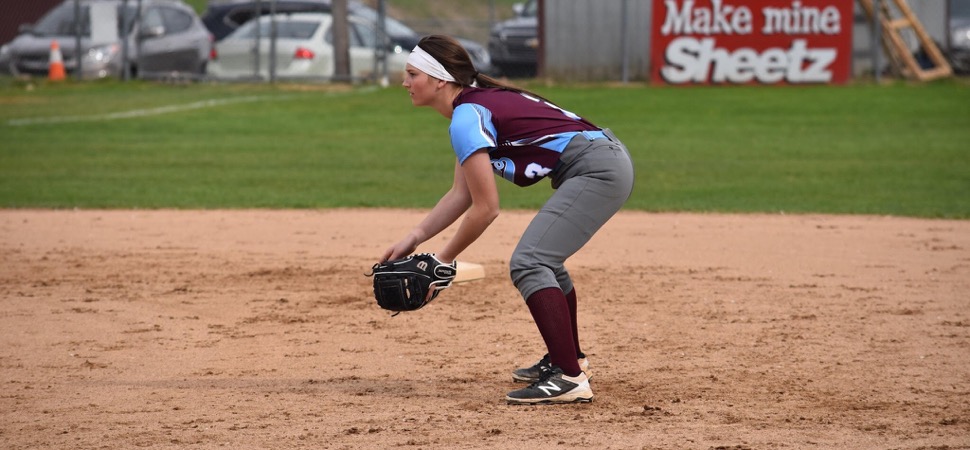 Loyalsock Increases Home Record to 4-0 With Win.
By: Caleb Albaugh | WellsboroAthletics.com | May 1, 2019 | Photo courtesy Caleb Albaugh
LOYALSOCK—The varsity girls softball team was definitely on their game today, proving effective with an 18-2 victory over Bloomsburg at home.
The first three batters were either struck out by Loyalsock's Juliana Cruz or forced into an infield fly, which was caught as the Lancers completed the opening inning with three consecutive outs.
Loyalsock scored 10 runs with its first eight batters in the bottom of the first inning. Sam Stopper had three RBIs in the 1st inning and finished with four base hits in the game.
"I felt like I made a huge contribution today," Stopper said. "I was just aiming to hit the ball past the infield and attain RBIs, which I am good at doing."
Stopper racked up two doubles and two singles in the game, proving effective in the win.
Juliana Cruz saw a different side of today's game and focused more on defensive tactics rather than offensive, even though she had an RBI.
"I tried to hit my usual spots as I normally do today," Cruz said. "The second inning was not good for all of us following that two-run home run."
Loyalsock had a clean sheet until a monster two-run home run was hit to centerfield.
"I shook that off, knowing that if I did hit my spots, my defense was going to be there to back me up," Cruz said. "My catcher, Summer McNulty, told me to forget about it and to focus on the rest of the game."
Loyalsock coach Mark Godfrey felt determined before the game that his team was going to play well today.
"The last few games, we've came out and hit the ball hard," Godfrey said. "If we can manage to do that, it doesn't matter who we play. We can easily and consistently master the basics. As you saw earlier, we had that little time frame when the opponent had two or three hits, but we bounced back and got right back where we were for the third and fourth innings."
The Lancers host the Warrior Run Defenders on Thursday, May 2nd, 2019 at 4:30 pm at James Short Park.