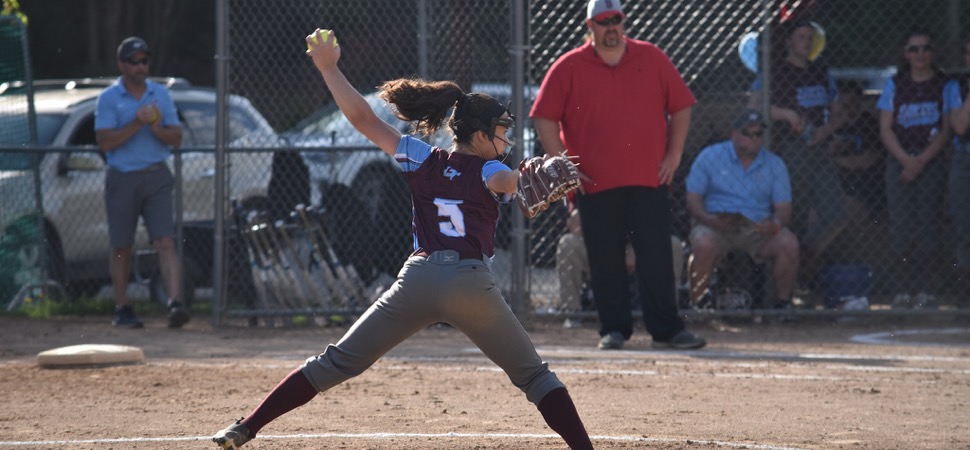 Loyalsock Increases Home Record to 5-1 With Win on Senior Night
By: Caleb Albaugh | WellsboroAthletics.com | May 7, 2019 | Photo courtesy Caleb Albaugh
Maegan Reitz knew it after she had hit the ball; it went high enough over the centerfield fence, giving her a solo home run. This home run was the last insurance run that the Lancers needed, capping off a 6-1 victory over the Selinsgrove Seals on Monday, May 6th, 2019.
"I felt very excited when I knew that the ball went over the fence," said Reitz. "It's my senior night as well, and I like it when our team gets fired up over things like that."
That home run would be Maegan Reitz's last home regular-season hit, putting an exclamation point on an already-festive senior night and making it one to remember.
On the defensive side, pitcher Juliana Cruz played incredible for her senior night game. She had 6 strikeouts, and limited the Seals to only 4 hits in the entire game.
"I feel like this was a very good team to prepare us for playoffs," said Cruz. "We had a tough loss against Warrior Run last week but we bounced back this time. We need to get in the playoff atmosphere and feel prepared to do the best against the best teams. I felt that I pitched as best as I could and we came out with the win."
Coach Mark Godfrey looked incredibly pleased with the way the varsity team played today, especially the seniors.
"I thought we started out slow, but again we started getting the timing right and hitting the ball and making some key runs, says Godfrey. We had great base running today from Cassie Gee from the line drive by Grace Schaible, and Juliana pitched a heck of a game. If she pitches like that, we will be set for postseason. We need a bit more light and energy to start games, but overall, I'm pleased."
This article is dedicated to the 2019 Lancer Seniors: Juliana Cruz, Sam Stopper, Teghan Taylor, and Maegan Reitz.